Back To Our Services
The benefits of our professional Garage Door Maintenance service are many and different. We will take full care of your door and opener so that you can spend more time with your family doing the things which you love. We will save you time and money as well as ensure that the system operates flawlessly both in the short term and in the long term.
Comprehensive Care for Best Results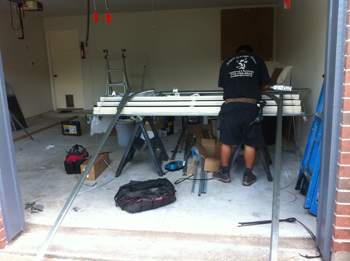 At Garage Door Repair Lake Park, we provide maintenance to doors and openers of all types and from all brands. We provide excellent professional care to Martin, Stanley and Clopay garage doors, to name some of the main brands that we service. We work with Belt Drive Openers irrespective of their model or year of production. You can take full advantage of out expertise if you have a new LiftMaster opener or an old Genie device.
Our service is designed to lower the risk of damage and accident to the very possible minimum. It features inspection, testing and effective care including lubrication maintenance. We ensure that all parts are in excellent condition and that the whole system works effectively and safely. If there is any worn-out or accidently damaged part, we will provide timely repair or replacement to prevent problems in the future.
We take care of all kinds of complex tasks which the average homeowner or business owner finds challenging to do. We lubricate the metal moving parts of openers and provide garage door opener sensors maintenance. We balance springs. We adjust the force and limits of the electric operator quickly and efficiently.
Our maintenance service is highly flexible. You can choose how often to use it. We will arrange the best service schedule for you based on your individual needs and requirements. We can come as often as you want and perform as many tasks as you want us to. You can always rely on us for emergency garage door repair as well.
Contact us via email today to sign up for our maintenance service.
Back To Our Services